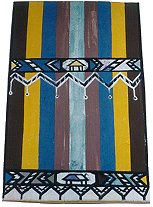 VSP President
Mr. P M Skosana

EXECUTIVE COMMITTEE

PRESIDENT
P M Skosana
DEPUTY PRESIDENT
J B Skosana
SECRETARY GENERAL
B K MABENA
TREASURER
F J Khumalo
DEPUTY TREASURER
B E Ndala
CONSTITUTIONAL OFFICER
P Nkabinde
MEDIA LIAISON OFFICER
L P Mahlangu
LEGAL MATTERS
L T Mahlangu
SECURITY MATTERS
M L Radebe
YOUTH AFFAIRS
M Lesinga
TRANSPORT
J Mahlangu
INTERNAL MATTERS
Z S Mgidi
ECONOMY
W Y Nkwana
PUBLIC WORKS
E Mathibela
CULTURE
P Chili
EDUCATION
B Mbazo
Vukuzenzele Sekusile Party
THE PARTY
The Vukuzenzele Sekusile Party (VSP) shall be the provincial party that is committed to the ideas of democracy, freedom and peace. The VSP shall strive to unite all people of Mpumalanga regardless of race, colour, gender, creed, religion or culture.

FOUNDER MEMBERS
The founder members of VSP are Mr. Petros Mafushane Skosana and Mr. Besabakhe Koos Mabena. At the founding meeting, which was held at Kwa-Mhlanga on 28 September 1998, Mr. P M Skosana was elected first President of VSP and Mr. B K Mabena was elected first party General Secretary.

FOUNDING PRINCIPLES
The VSP was formed because of a number of factors. The most important factor is the failure of the ANC led government to deliver, especially in Mpumalanga Province, where the VSP is based.
The rising of unemployment rate, high crime rate, poverty, poor health services, especially in Kwa-Mhlanga Hospital where patients die because there are no doctors nor medicines for the patients etc.

MEMBERSHIP
The membership of the VSP is growing faster by the day. Membership now exceeds 70 000 and the VSP believe that before the general elections begin, membership will triple. Most of our members are in former Kwa-Ndebele, Moutse and Moretele2.

VSP POLICIES
The VSP executive would provide an outline of our policies as we are still finalizing the technical aspects. In short, the VSP believe in federalism in solving the South African problems, especially crime and unemployment.
The VSP> believes that the provinces must be independent of National Government and have all the powers so that policies of each province must be different as to encourage competition amongst the provinces so that each province must serve the needs and solve problems of its province effectively, without any interference from National Government.


VUKUZENZELE SEKUSILE PARTY
P.O.Box 72
Kwamhlanga
1022
Telephone:
(013) 947 2520
(013) 947 5186


Click here to view message from the President.
---
BACK TO ELECTIONS'99