::
EVATON
::
Background
Evaton is situated north of Sebokeng. It's close to Vanderbijlpark. It was established in 1904 and was on of the few remaining townships in which residents still enjoyed land tenure or property rights before freehold property rights were formerly restored to Africans. Evaton was originally a freehold township and, although most owners were forced to sell their properties when government policy opposed freehold in the townships.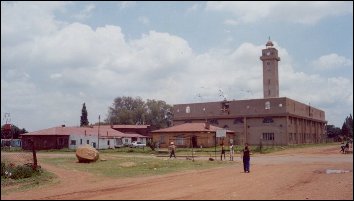 Political Development
Like other townships in the Vaal, Evaton was affected by the violence was targeted at lifting of the state of emergency and withdrawal of the army in the township. The church played a critical role in negotiation with officials ending the rents boycotts and issues that were pressing the community like detainees in jail as a result of this violence.
Tourism
The landscape of Evaton is set up in the former land that was designed for farming. Driving around you find old beautiful plot homes that were once occupied by the Afrikaner families. The major beautiful attraction is this beautiful church which has interesting political history which is dating back as far as 40s and 50s and in the late 80s violence it played a critical role in the mobilization of the people as central point to meet.
________________ // _______________